Mobile guide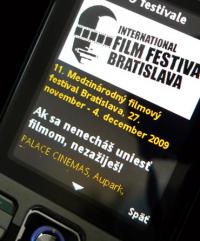 Modern and effective way of presenting information. Everything right at hand - in your mobile device.
Mobile guide is an application for mobile devices supporting the Java2™ platform.
Running on most phone devices currently available.
Allows storing and presenting of rich inormation on the mobile devices.
Internet or data accounts are not required - everything is persistent in the memory.
Multimedia support - images, sounds, audio clips, hypertext, etc.
Application is customized for each particular device to fully utilize its features.
Can be used as:
festival guide
conference brochure
marketing material
information flyer
product datasheet
etc.